Hill Book available now
ISBN 978-0-9574777-3-5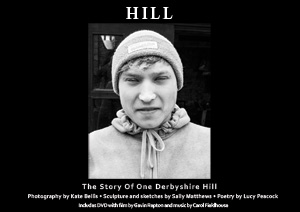 Special Offer! Buy a copy of HILL between now and Christmas and get a free art card. Offer available online, or at Scarthin Books or Wirksworth Bookshop.
HILL tells the story of one Derbyshire hill.
"For Under Milk Wood, Dylan Thomas had only poetry. To describe the hill behind Wirksworth, Daniel Defoe had only prose. But to capture this hill Kate Bellis, Sally Matthews, Lucy Peacock, Gavin Repton, and Carol Fieldhouse use objects and images as well as words. I've spent happy hours walking (and tortured hours running) on the surface of this hill, but what lies beneath? What came before? What is the whole personality, the history, the identity, the society, the feeling of this place? I dare hope these artists are pioneering a new genre of storytelling." Matthew Parris
A high quality collection of photographs, poems and drawings by Kate Bellis, Lucy Peacock and Sally Matthews, with a DVD featuring Gavin Repton's documentary and Carol Fieldhouse's music. Size: A4, 124pp.
Available now from Scarthin Books (Cromford), Wirksworth Bookshop, Bakewell Bookshop, High Peak bookshop or Chatsworth House gift shop.
---
Some reviews of HILL - exhibition and book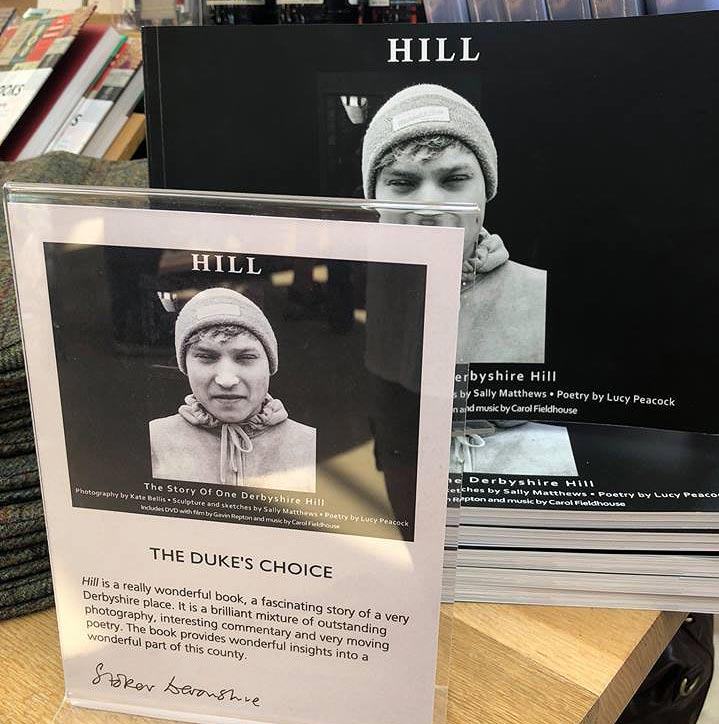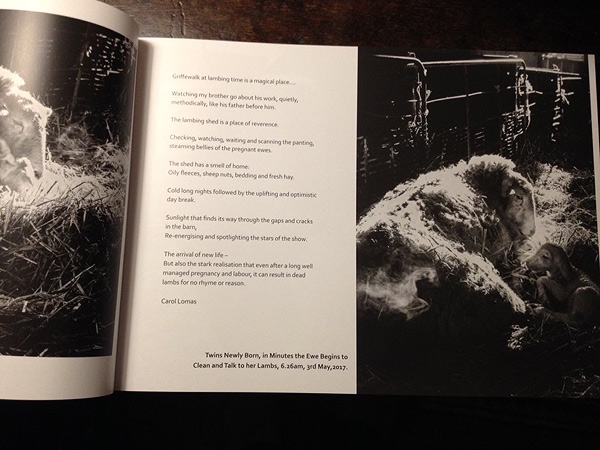 HILL is a remarkable evocation of a place and it's people. People who are hefted to their hill.
The artists who show it to us - the casual viewer, reveal the true nature of the place. It is not an entirely comfortable experience. There is certainly beauty, but we are also shown grim perseverance in the face of challenging weather, grief caused by loss and sheer exhaustion.
The beauty we are shown is not just that of the sleek hare, the crow in flight or the drama of a rock face but also the camaraderie which comes from shared experiences and which shines out of the faces of the hillsiders.
Such frank revelations can only be won by true respect on the part of artists - who have won a generous response.
Barry Joyce
I've just spent the last two hours reading through HILL. It is a deeply satisfyingly construction and meshes so well the perceptions of [the artists] and the workers on and under the land. You must all feel very proud of what you have achieved. In particular I was very moved by the words, models, depictions and photographs of Griffe Walk Farm.
John Sedgwick